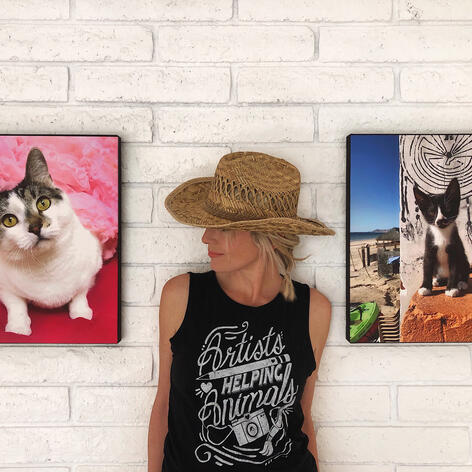 Meow PHX
Hi. I'm Jen.

Meow PHX is my volunteer passion project. I'm a hack photographer, writer, rescue advocate, cat whisperer, and HeARTs Speak artist.

My goal is to learn and share what is special, silly, colorful, and unique about each kitty.

I have photographed adoptable cats for the Arizona Animal Welfare League & SPCA (AAWL), Maricopa County, Los Angeles County, and the Beagle Freedom Project.

Beyond the feline, I enjoy: coffee, hiking, public art, vegan pastry, and the Oxford comma.